Very Rare Franklin Mint Brianna Princess Of Tara Castle Collector Doll #5893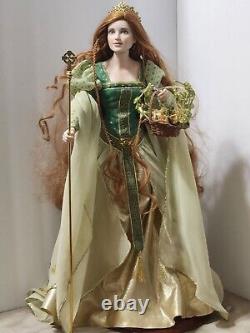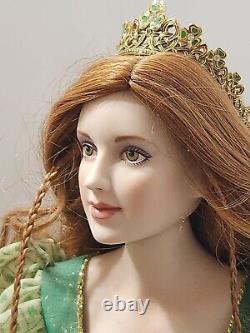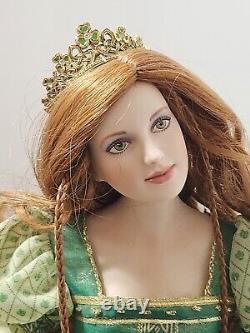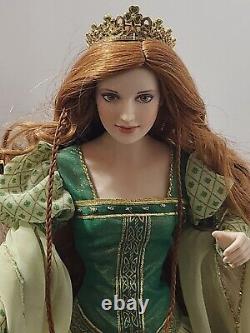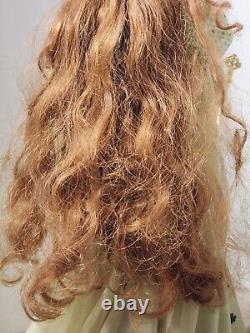 PLEASE READ ENTIRE DESCRIPTION BEFORE PURCHASING. VERY RARE FRANKLIN MINT BRIANNA PRINCESS OF TARA CASTLE COLLECTOR DOLL #5893 - A HEIRLOOM PORCELAIN PRINCESS DOLL, DESIGNED BY RHIANNON EVANS - INCLUDES STAND. DOES NOT INCLUDE ORIGINAL BOX, AND MAY NOT INCLUDE ALL ORIGINAL ACCESSORIES. PLEASE READ: THIS BEAUTIFUL DOLL BELONGED TO A BIG COLLECTOR OF MANY BEAUTIFUL THINGS FROM PORCELAIN DOLLS, TO BARBIES, TO SANTA CLAUS'S AND MORE - AFTER RETIREMENT, MOST OF THE ITEMS HAD BEEN STORED AWAY FOR MANY YEARS WHICH CAUSED A STORAGE ODOR/SCENT. THEREFORE, PLEASE EXPECT THIS ITEM TO HAVE THAT.
I DID HOWEVER GENTLY WIPE THIS BEAUTY WITH A SOFT GENTLY CLOTH - ABSOLUTELY NO CHEMICALS WERE USED.

---