Franklin Mint Collection Of 26 Curio Cat Figurines All In New Condition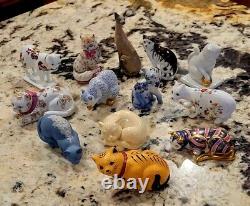 These were in a glass display case, the entire time. These are very collectible, and would make a great gift, for a cat lover, or to add to your Franklin Mint collection.
I will make sure, each piece is carefully wrapped. Thank you, for your time, and interest.

---